Reserve Now
Take the first step to making your next event truly memorable. Contact us for a free quote or to book a reservation complete with a customized plan to best suit your transportation needs.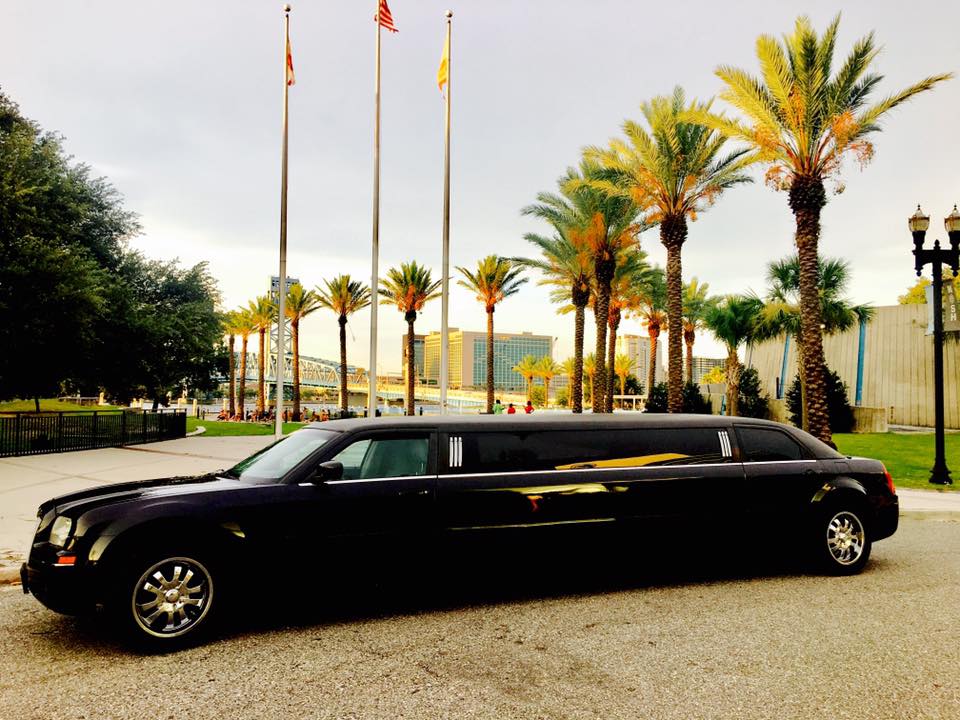 Black Lincoln Town Car 5 Door Limousine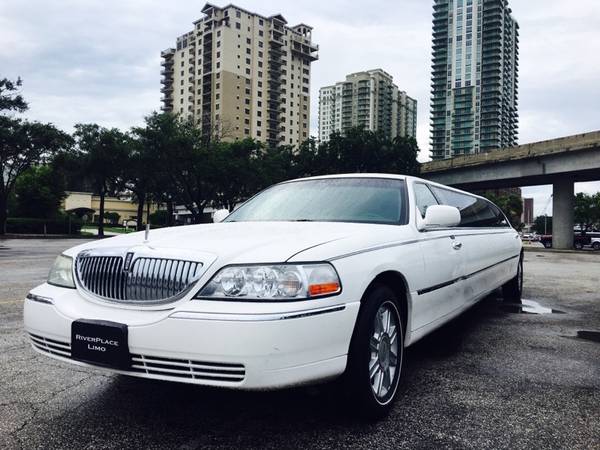 White Lincoln Town Car Limousine
Based on 33 reviews
Kimberly Rowe Van Allen
09:03 23 Feb 21
This was a great experience for our group! Our driver was pleasant and professional, the staff was so helpful and

...

flexible and the service was great! We will definitely use them again in the future!

read more
Jody Nicholson
17:14 09 Dec 20
I had booked Riverplace Limo for a large event and they were so professional and prompt when COVID hit and I had to

...

reschedule. Dealing with the stress of canceling a large event due to COVID was hard enough, so I was very pleased when rescheduling with Riverplace Limo was easy. Our experience was exceptional - their driver was so friendly and professional.

read more
Shantel Davis
21:11 16 Nov 20
I booked Riverplace Limousine after reviewing and contacting other companies in the area. Mark (the owner) was prompt

...

in his response and provided me with a number of options. Given COVID we wanted to ensure we were socially distanced and that the transportation was clean and sanitized. Mark assured me of both! He even texted the day of to ensure everything was going as planned. Our driver, Ed arrived 15 minutes early as he said was his standard practice and was very pleasant and accommodating. I will definitely use them again and highly recommend this company. Thank you Mark for making my bestie's surprise birthday celebration top notch!

read more
Karina Miranda
18:12 16 Nov 20
Everything about this company was great! I used them for my 30th birthday then recommended to a couple other friends!

...

The driver was early to the pickup location and the limo was extremely clean! (It even smelled clean). The driver got us to Congaree and Penn safely and even allowed us to stay a bit longer than planned and got us back to our destination safely. The booking process was great and they were able to get us in their schedule on a relatively short notice!

read more
Nora Worrell
21:06 22 Oct 20
We recently used Riverplace Limousine for our wedding to provide transportation for our guests and a getaway car for us

...

at the end of the night. They were absolutely fantastic to work with! The drivers were on-time and courteous. When we called the day of the wedding to extend the time the bus driver would be transporting guests home, they were able to accommodate us with no problems! I should mention that we live on bumpy dirt roads (where the wedding was located) that unfortunately turned into mud pits on the day of our wedding. They handled the situation like professionals and did not complain one bit. I would absolutely hire them again and recommend them to everyone!

read more
Scott Long
01:01 30 Aug 20
Used these folks for a funeral. Everything was good. No surprises. Driver was early and pleasant as well as

...

compassionate considering the purpose of the charter. Limo was clean and updated. Will not hesitate to use them again when the need arises.

read more
Candis Miller
12:12 21 Aug 20
Had a great experience with Riverplace Limo this past weekend at our wedding. Prompt, great communication and excellent

...

service. Cruz, our driver was awesome and helped me get in and out of the limo in my huge dress with ease! We would definitely use them again!

read more
Belkisa Mehanovic
05:45 15 Jul 20
Enjoyed a surprise from hubby on my birthday. They provided us with excellent service, on time, professional driver,

...

great communication. Thank you so much for a positive and great experience.

read more
A Google User
16:40 19 Jun 20
I'm not one to usually leave a review but in this case I must! We rented a limo for our parents 40th anniversary and

...

couldn't have been more pleased with the service provided by Riverplace Limousine. This is a family own business and the owner Mark was more than helpful. They are honest and the driver was amazing. I will use them again as the need arises!

read more
A Google User
13:07 15 Jun 20
We had a great evening. The Limo was spotless and our driver was very professional. We would definitely use them

...

again. Thanks,

read more
Irene Yeung
09:39 19 Mar 20
Lovely limo is the best. Driver was cool, on schedule, accommodating. Sheltered, great organization to utilize.
Cheyenne Sullivan
21:08 14 Feb 20
Such an amazing experience, mark was absolutely fantastic and accommodating and our driver Joseph was so lovely and

...

professional. Thank you so much for making this surprise for my husband amazing

read more
Victoria Goizueta-Hawkins
17:38 13 Feb 20
We had a great experience with Riverplace. Marc worked with us or my daughters wedding and family pick-up. It was

...

seemed ever changing and he went with the flow. I truly appreciated this because you know a wedding is stressful and didn't need one more vendor issue. The driver's were early, the limo was great and the large bus was clean too. I cannot say enough good things about them.

read more
Martha Corcoran
19:29 11 Feb 20
Joseph at Riverside Limousine made our day!Prompt, courteous, and very pleasant. We were able to have our celebration

...

and not worry about anything but having fun! The white stretch limousine was an upgrade at no charge. Scheduling was fast and easyWould use them again in a heart beat!

read more
Vicky Lane
19:04 14 Jan 20
Took some friends out to dinner and a show. They were so excited when Riverplace Limo picked us up in a beautiful white

...

stretch limo! It was amazing to be chauffeured around all night. Our driver, Joseph, was very professional, punctual, and offered top notch service. I will definitely be using Riverplace Limo again for special occasions and group outings!

read more
Next Reviews
Our award-winning fleet of stretch limousines, luxury cars and party buses await your next special occasion—from birthdays to weddings and every memorable moment in between.